Money Heist has gradually gained a lot of popularity these two years, and with the release of yet another season this month, it is confirmed that the hypetrain is now running at full speed. Fans are crazy about the plot, the character dynamics and how the story moulds itself into one of the best underdog criminal web story to ever exist on planet earth. Money Heist is famous for its incredible character development, the world-setting, emotional drama and multiple plot twists that keep the audience at the edge of their seats.
But what about those who love to watch the same action, but in animes? Well, fear not, because we do have tons of animes about heists and underdog criminals. Not only these animes are interesting, they also stand at top charts in anime lists.
Underdog is quite an important and famous word in the entertainment industry. It is a fact that majority of us love to read and watch stories involving weak protagonists that have suffered a lot in their pasts, and now subsequently trying to do everything to take revenge or to bring about a drastic change.
Heist stories, are in fact, a complete package. When we talk about heists, it is not just confined to robbing banks, yet there is a complete plan with lots of diverse possibilities and twists. Sprinkle a little suspense and drama on top of it and boom! You have a wonderful series to binge upon.
Let us look at some few animes that you can watch if you really liked Money Heist.
5 Amazing Animes for Money Heist Lovers
1. Death Note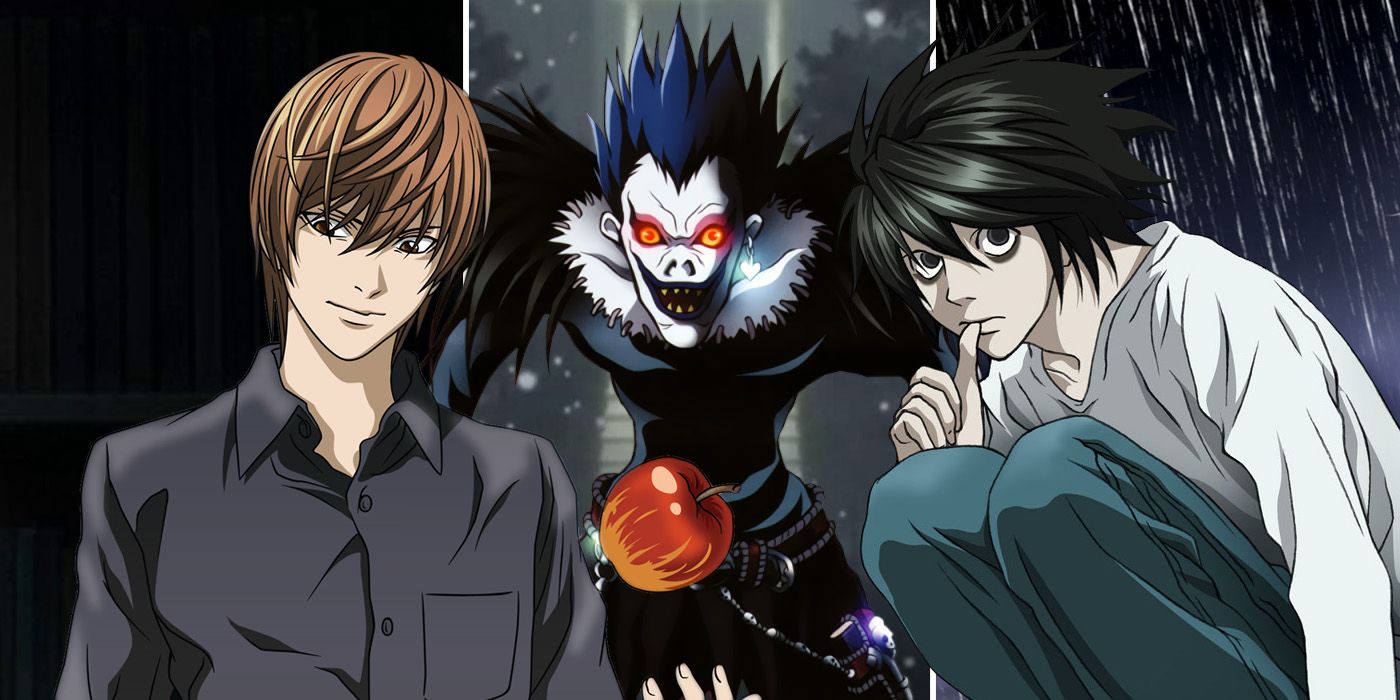 A boy named Light Yagami discovers a deadly notebook. This notebook kills the person whose name is written on it. Luckily, Light is one of the brilliant students of the country and now he intends to use this book to eradicate all the criminals in the world and provide the ultimate justice. Wanting to become a god-like entity for all the world, Light gradually becomes an overpowered criminal himself as he is mass-murdering tons of criminals throughout the world.
L, the best detective, has taken up the responsibility to investigate the so-called "Kira Case" in order to capture light red-handed. It's not a very realistic story, as we see entities like Ryuk and other gods of deaths involved in the series. Overall, the series is a legend and an absolute must watch for people who love mental and physical action. It is a constant battle between two ideologies with different meanings. If you love plot twists, suspense and criminal stories, you better not miss this gem.
2. The Great Pretender
Well, if you are bored with watching too many serious shows, it's time to mix up the spices. Great Pretender is a criminal story, yet you will find tons of funny things that will make your belly explode. There is a good balance between drama and comedy, making it one of the best executed animes till date. I cannot state much about the story though, since that would aid to spoilers. However, this anime is definitely great to watch due to the following reasons:
1. It is created by WIT Studio, the studio behind big names like Attack on Titan and Vinland Saga, however, note that wit does take different approaches and here we see a little bit different art style and color palettes used. Jeez, sometimes I can't imagine that this anime is actually Wit's creation. Hats off to those guys, they are seriously doing a great job here.
2. The characters are very relatable. Along with a fun story and interesting heist scenarios, Great Pretender is packed with great characters, each having their own distinct personalities and quirks.
3. Terror in Resonance
Terror in Resonance is actually a blend of crime and psychological themes that results in a show that truly deserves a spot as one of the best crime based animes. It handles some unique concepts like moral ambiguity and anti-heroism, pretty much similar to the ideology of money heist.
You will simply fall in love with each character from this series. The plot is not very unique or out of the box, yet the execution is so damn good that you will never move your eyes from the screen.
The plot revolves around two terrorists, a girl who gets involved with them and a detective on the chase. It might sound very simple but wait till you watch the ending because it will just blow your mind. The series is just about 11 episodes which you can easily binge watch. Don't miss this awesome anime.
4. Black Lagoon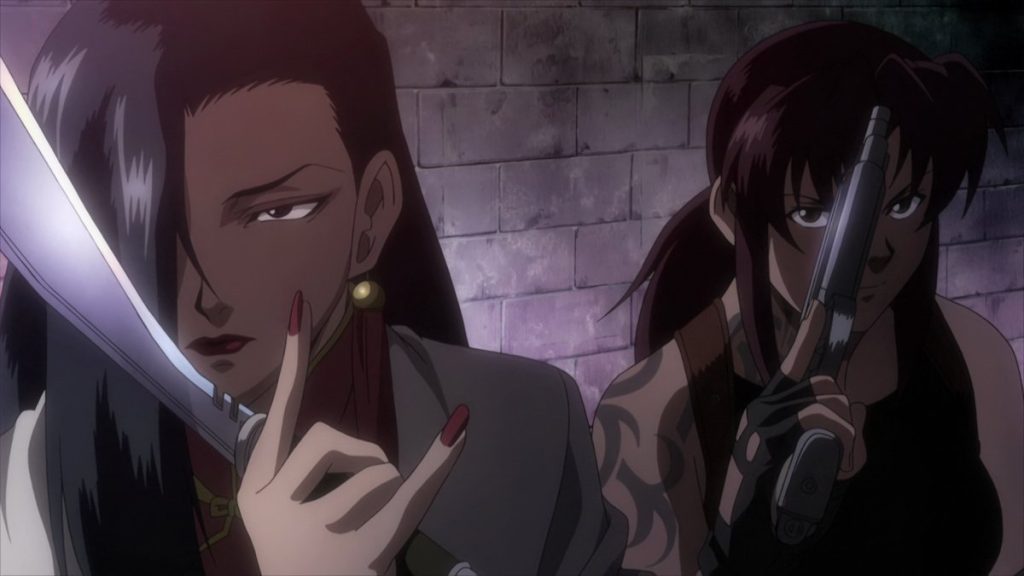 Are you a die hard fan of badass female anime characters? If yes, it would be a shame if you didn't watch Black Lagoon. It is an action-packed anime filled with all things' gangster. We witness gunfights and some insights into the underworld. But don't be in an illusion that this anime is all about action. It delves much deeper into the characters and we see them growing and developing over the course of time.
Let us look further into the character of Revy. She is an extremist, appreciates killing individuals, smokes non-stop and cusses all the more than any other person in the show. Does remind me of Tokyo from money heist. She is the crew's best contender who shoots up rivals with two guns without a moment's delay. Their morals are obviously adaptable, so they regularly take occupations from nearby criminal associations, and obviously the Black Lagoon group most certainly qualify as 'wannabe' types (anti-heroes).
In case you're searching for a wicked, foulness-filled anime with a decent plot and extraordinary character development, this will be the most ideal show for you.
5. Baccano!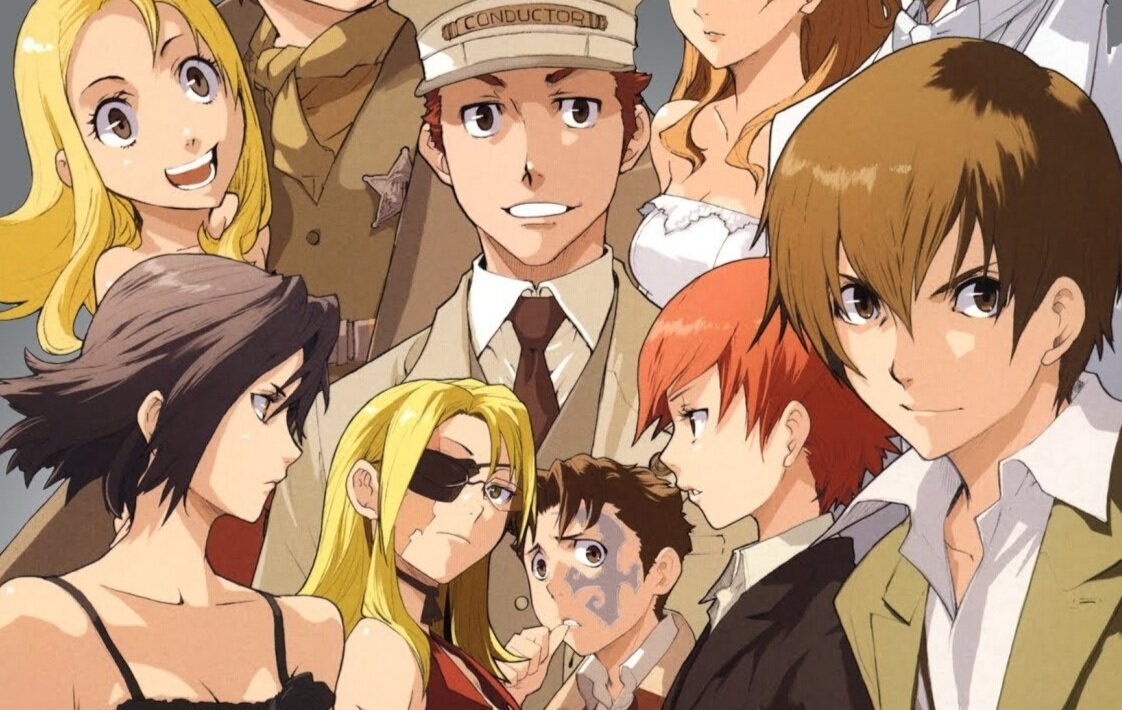 Baccano is an Italian word that implies "uproar", and it fits the series quite well – the plot is a muddled vision, told from a few distinctive time-frames, exchanging to and fro among them and the various characters; it's noisy, hyper-vicious, frequently savage and somewhat messed up. It's a fast paced anime, so make sure to keep your mind alert 100% of the time.
Baccano is really one of a kind. The plot of this show expects you to think carefully and give your full focus and I am sure it is capable of totally submerging you into its amazing storyline. This show is fantastic – and it's just 13 episodes full-packed. In case you favor anime shows with a bit even a more standard, maybe even a "Westernized" flavor, this is an incredible watch. Constantly keeping a check of plots and character dialogues sounds dull, yet Baccano! is really fun to watch. Definitely worth watching for anti-hero and heist lovers.