After two super-hit mecha film entries, the trilogy of Eureka Seven film is finally ending with Hi-Evolution. Let us look at some of the key information about this movie.
Studio Bones has a good news about the new Eureka Seven movie. The film series has been continuing quite successfully since the 2000's era and fans love it for its intense story, creative artstyle and animation. It has been one of the leading mecha animes/films till date. Let us have a look at the plot of the most-awaited movie Hi-Evolution whose release date was delayed.
Plot/Story of Eureka Seven Hi-Evolution 3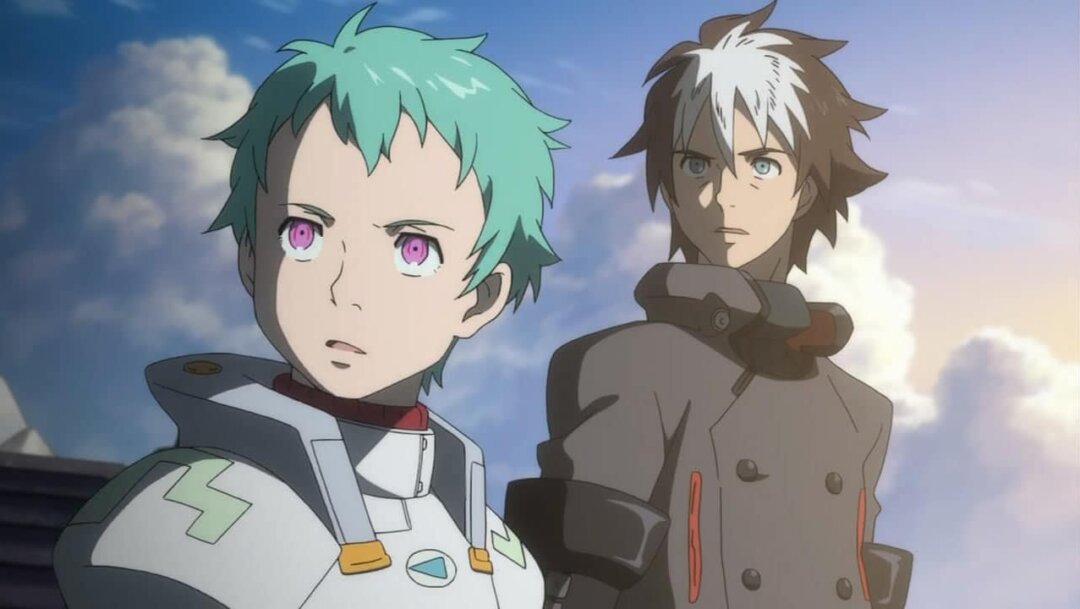 This movie is the final part of the Eureka movie series. The plot is connected with the second movie Anemone whose story was set in alternate universe. It is said that the ending will be somewhat different than the actual anime series.
The story is that now humans are living in new world known as Kanan, after leaving Earth. The story is about Eureka, now significantly older than as seen in the previous movie, who is working in the military despite not having any powers. Her objective is to save a girl who has the mysterious power to connect and communicate with the alien Scub Coral.
Eureka Seven Hi-Evolution 3 Trailer
Multiple short trailers were released for this movie, however this one right here shows the majority of mecha action that the audiences will witness in the movie. It does not include much information and visuals about the different characters though. The animation is so smooth, indicating the high effort put by the animators.
Staff and Characters
Yūichi Nomura and Kyōda are the script writers and Tomoki Kyōda is the director who particularly worked on the second part of this movie. Masashi Okumura and Kenichi Yoshida are the character designers.
As far as the voice actors are concerned, this is the complete list: Kaori Nazuka as Eureka, Rina Endō as Iris McKenzie, Ami Koshimizu as Anemone Fūka Ishī, Toshiyuki Morikawa as Holland Novak, Michiko Neya as Talho Novak, Jūrōta Kosugi as Charles Beams, and Aya Hisakawa as Ray Beams.
Eureka Seven Hi-Evolution 3 Release Date
Initially, the movie was set to release in 2019 but got delayed. The next date that was decided was somewhere in early summer, but eventually they decided to set it as 26th November, specifically for the Theatres in Japan. There is no decision as of now about the dubbed version of the movie.