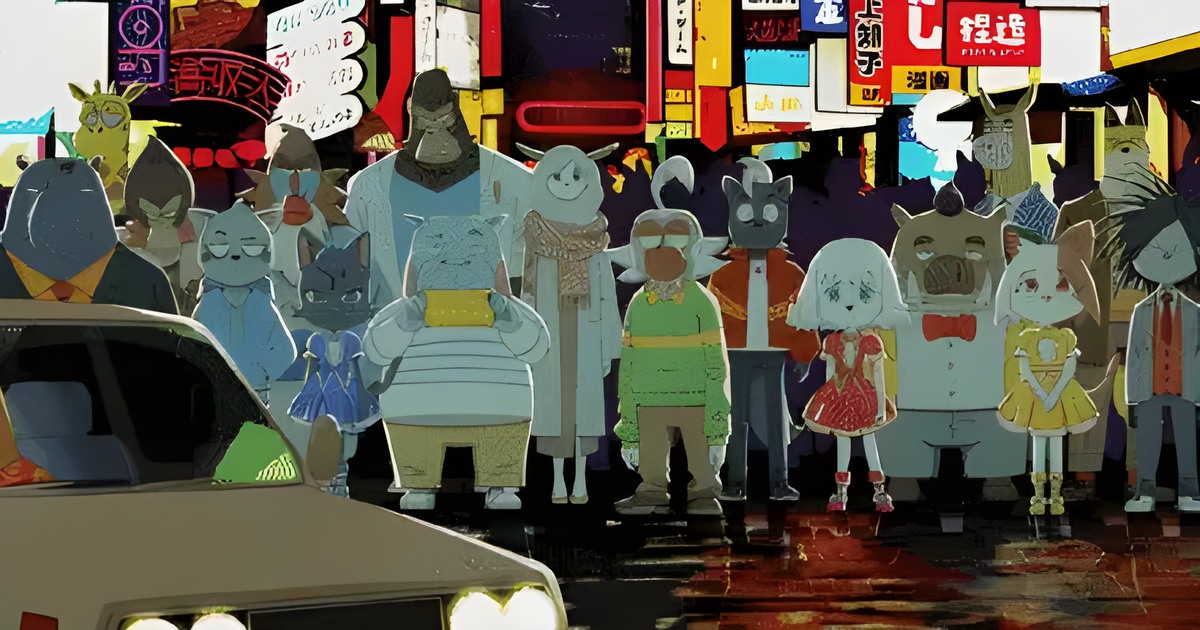 2021 was an amazing journey for all anime lovers. However, it was not THAT "flashy" or "phenomenal". In the midst of bigger titles like Attack on Titan and My Hero Academia, we had a few crazy animes released this year that came out of the blue and performed really well.
It was surprising to see that these animes also performed particularly better than most bigger titles. One of those amazing animes is Odd Taxi. Many people on social media already consider it as anime of the year 2021 because of its intense story, captivating characters and unique visuals.
Odd Taxi is as good as Death Note. On the surface, it looks similar to Beastars, with its furry set of characters and cartoonish world-building. But on a deeper level, the story stands out in terms of its thrilling story that keeps developing until we finally connect all the pieces of the puzzle. But still, there is a very targeted audience for this anime.
For any type of anime, it is important for its characters to have depth, personality and purpose. After watching Odd Taxi, it's prominent that its USP is its characters. Every character is memorable and relatable. They are tightly bound to realities and possibilities. Let us look at the top 10 best odd taxi characters.
The Top 10 Odd Taxi Characters
10. Yano with his Rapping-Style talks.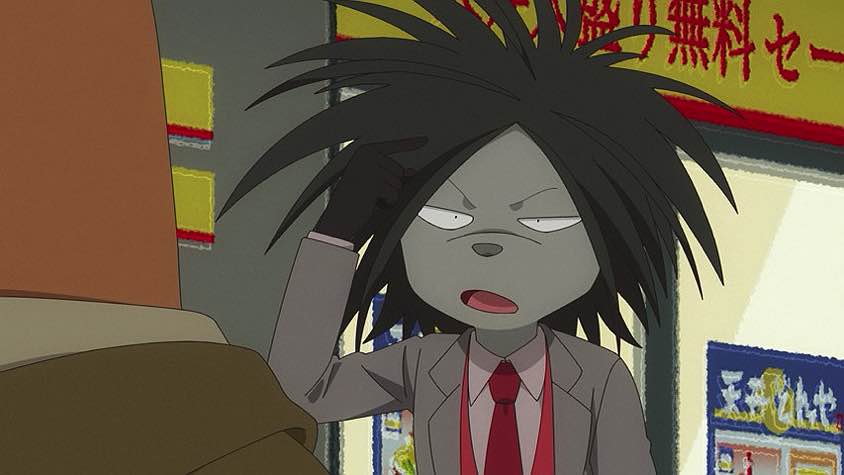 Have you ever seen an anime character that talks and raps at the same time? If no, then behold Yano, a rapper and a criminal.
In the anime, it is somewhat difficult to understand what he is saying because whenever he talks, he does that in a rapping style. It is a very crazy idea and I have never seen something like this in other animes.
9. Shun Imai Supports the Budding Artists.
We all grow old, but a certain part of us is still that little child. Imai represents the same thing. He is a die-hard fan of "Mystery Kiss", a band of three budding female idols. Due to this addiction, he wastes a lot of money by purchasing their albums and other goods.
However, he is a very cheerful guy and he always supports the Mystery Kiss idols and has been following them even before their first public debut.
8. Daimon Brothers – The Angry Twins.
These two brothers have grudges toward every taxi driver because of their sorrowful past. This makes their interaction with Odokawa, the taxi driver, very "selfish" which reflects the reality of human psychology in a variety of ways.
7. Shibagaki and Baba Really Crack Good Jokes.
These two characters are seriously the limelight of this series.
The way they argue with each other, even though they are inseparable, is funny and thought-provoking. It is also amazing to see their struggles and constant rants about their profession (they are comedians).
6. Dobu is a Calculative Criminal.
It is rare in animes to see the protagonist and antagonist teaming up to tackle the impossible.
But in Odd Taxi, this definitely does occur. Dobu himself is a very odd thug and criminal, portrayed as a villain for the series. It is very interesting to hear his conversations with Odokawa and how they formulate plans.
5. Taichi Kabasawa Wants to Be Famous.
Kabasawa is a high school student who is a social media freak. He wants fame, attention and money. He always looks forward to posting that ONE lucky viral video that will gain him millions of views.
During the first episode, Kabasawa's actions trigger a chain of events that end up creating the entire story. He is one of the most important characters as we see how he gets involved in the case of the missing girl.
He is also quite funny.
4. Miho Shirakawa Has Some Debt Problems.
Shirakawa is a nurse. Calm and gentle. Though don't fall for her poised nature.
She knows Capoeira (Brazilian Martial Arts) and it is funny because, at many points, she does these "awkward" karate like moves with her legs. It really makes me laugh because sometimes her presence loosens up the tense environment of the anime in odd ways.
3. Hajime Tanaka is a Victim of Addiction.
Tanaka is an introverted character who is a gaming freak. He literally lost his entire fortune, wasting away on a stupid game, in order to find a rare dodo and to improve rankings.
From the time when this character is introduced, the quality-level of story-telling jumped significantly. It was amazing to see how he actually became a dangerous criminal and a menace to society.
2. Hiroshi Odokawa Suffers from a Rare Disease.
Odokawa is the protagonist of this series. A taxi driver who is disinterested in almost everything around him, including people. As a result, he does not talk much.
In the anime, you will always see him listening to the never-ending chattering of people on the radio, whilst driving his taxi.
He also has an amazing photographic memory, allowing him to point out exact people just by looking at their photos, even from difficult angles. This, in the plot's sense, is useful and justified.
I would prefer not to say much about him because of spoilers, but one thing I can say is that he is a very well-written character and one of the most relatable characters I have ever seen in any anime.
1. Eiji Kakihana is Old Yet Optimistic.
Kakihana is an old man who never saw the light of a genuine relationship in his life. This is why he tries his best to find his "true love" in an unorthodox way through dating apps.
In reality, it is downright impossible for old men to be successful in finding a suitable partner, without any sort of luck or huge piles of money in their bank accounts. The same applies to Kakihana as well. He finds it difficult too, and it is the harsh reality of life.