Since the early 2000s, the anime industry has seen a significant increase in the number of artist anime characters. Such characters are often the centre of their respective anime and are extremely talented in the arts, whether it be music, painting, or sculpting. These characters have truly made a lasting impression on viewers and have become synonymous with the anime genre itself. They are often the ones that we root for, and whose stories we follow, week after week.
The world of anime is filled with iconic artist characters. These characters are often defined by their unique design, personality, and stories. While there are literally hundreds of iconic anime artist characters, we've managed to narrow it down to a list of 10. In this blog post, we will be counting down the top 10 iconic artist characters in anime. These characters are sure to inspire you with their creativity and passion for art!
10 Best Anime Characters That Are Really Good At Art
10. Hagumi Hanamoto sees beauty in art and life
Hagumi Hanamoto is a character in the anime series Honey and Clover. She is an art student at an art school in Tokyo and is considered to be a prodigy. Her skills as an artist are highly respected by her peers and she is often admired for her talent.
Some of the art skills that Hagumi Hanamoto possesses include: 1. A great eye for detail 2. The ability to see the beauty in everyday objects & 3. The ability to turn her hand to any type of art. Thanks to her natural talent and skills, Hagumi is able to create stunning pieces of art that are both beautiful and original.
9. Takao is an ambitious artist
Takao from Garden of Words is one of the most inspiring and talented anime characters out there. He's an aspiring shoe designer who loves nature, and he has a very gentle and sincere personality. I love his passion for his art, and how he never gives up on his dreams. He's an artist who is passionate about his work, and he has a strong sense of determination. Takao is a great role model for aspiring artists, and he shows that it's possible to achieve your dreams if you're willing to work hard.
Takao believes that it is worth working towards your passion rather than following the footsteps of society. He knows that he has the opportunity which is worth the risk and he is ready to sacrifice a few things in order to achieve it. Takao definitely is worthy of this list because he is also one of the most iconic artist anime characters.
8. Sai can also use his art skills in battles
Sai from the anime Naruto is a skilled artist. He is able to render incredibly lifelike images with great detail and accuracy. His art skills are so great that he is able to perfectly capture the likeness of people and animals. Sai's art skills are a result of his years of training and practice. He is a self-taught artist who has honed his craft over many years. As a result of his dedication to his art, Sai has become one of the most skilled artists in the anime world.
Sai's art skills are a great asset to the ninja world. He has been able to use his skills to help his fellow ninja in a variety of ways. He has also used his art skills to create a number of propaganda posters for the village of Konoha. Sai's art skills are truly impressive. He is a highly skilled artist who has a great understanding of a variety of art forms.
7. Arte can create back-to-back masterpieces due to her determination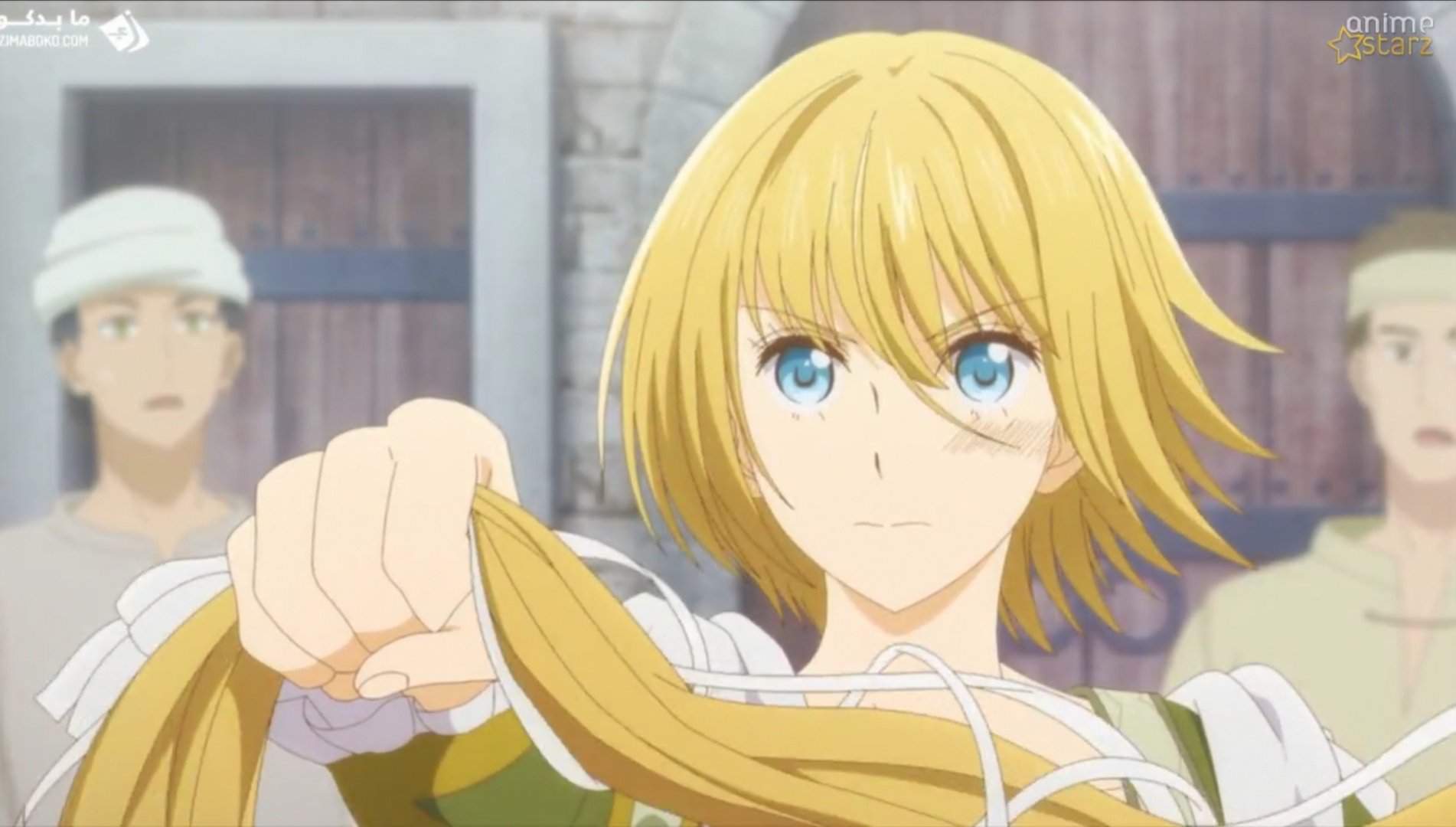 Arte is an anime series that tells the story of a young girl who dreams of becoming an artist. She is a talented artist and has a great passion for art. Arte is always striving to improve her skills and is always looking for new ways to express her creativity. She has a great sense of perspective and an eye for detail. Her use of light and shadow is also very impressive, which sets her apart from other renowned artists.
The series follows Arte as she studies under the tutelage of a famous artist and learns the ropes of the art world. Along the way, she meets other artists and learns about their techniques and styles. Arte also discovers the importance of hard work and dedication, and she eventually finds success as an artist. The series is a great example of the dedication and hard work that it takes to become a successful artist.
6. Seishuu Handa's techniques focus more on details
Seishuu Handa is a young artist with an incredible gift for calligraphy. Though his work is highly respected by his peers, Handa is still mastering his craft and developing his unique style. Handa has an exceptional talent for writing beautiful and intricate characters. His handwriting is both precise and elegant, and his characters flow together seamlessly.
Handa's calligraphy compositions are always well-balanced and aesthetically pleasing. He has a keen eye for detail, and his work often features intricate patterns and delicate details. His work is always fresh and innovative. He is not afraid to experiment with new techniques and styles, and his work often features unique and unexpected elements.
5. Moritaka Mashiro's work is close to perfection
Mashiro was young when he looked up to his uncle, Nobuhiro Mashiro, who was a manga-ka for Weekly Shōnen Jump. Because of his uncle, he became interested in drawing and was highly praised for his natural talent. Also because of his uncle, Mashiro gained extensive knowledge on how manga is created till the actual process of publishing it successfully.
Mashiro is highly skilled in manga art and was recognised for his talent with numerous commendations even before he decided to become a mangaka. His standards for his drawings are exceptionally high, and he refused to stop redoing them until he was entirely content. He is also very competitive.
4. Maru Mori's art depicts Spirituality and its importance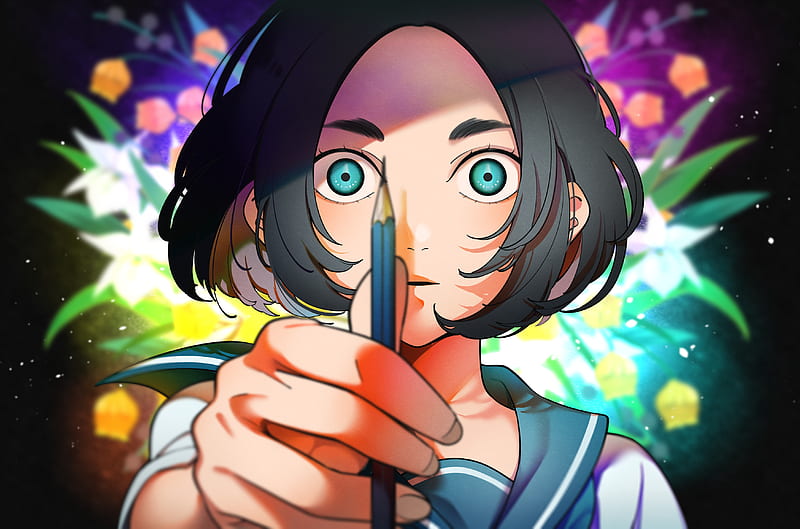 Maru Mori is one of the most talented artists in the blue period anime. Her art style is based on spirituality, which happens to be a core subject of interest for her. Her artwork has a classical and philosophical touch to it. Mori believes in hard work when it comes to drawing, and does not prefer to believe in the concept of talent.
Despite spirituality being her primary topic, she also has good knowledge about other areas. On the technical side of the painting, her speciality lies in Oil Paintings.
3. Umetaro Nozaki specializes in Shojo Art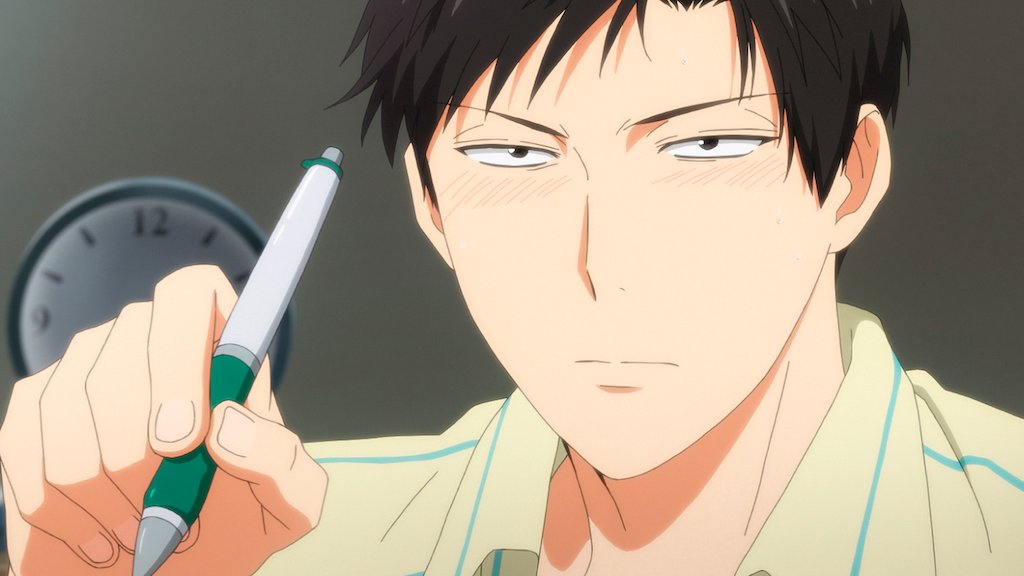 Umetaro is a manga artist. He is primarily skilled at drawing character models, but not so great at drawing them by reference. Apparently, in the anime, Umetaro is a really talented manga artist and he is a master when it comes to shojo-style art. His manga drawing revolves around romantic elements, preferably suitable for female audiences.
His weakness is that he is very bad at drawing backgrounds.
2. Yatora Yaguchi's artwork demonstrates "self-expression"
Yaguchi is a high school student in the blue period anime. He is shown as a budding artist, trying to improve his art skills so that he can pass the entrance exam for Tokyo University. He is very hardworking when it comes to studies as well as learning art. Being able to connect with others makes him consider others' emotions and feelings before his own. However, he can easily appear as "overworking" to reach perfection, and this causes him to undervalue his work from time to time. From the art perspective, at a philosophical level, he wants to "kill" others (the viewers of his art) with his art. That is why, the core elements of his artwork are bold, flashy and very expressive. He also prefers to have all-around development in various skills.
As an artist, Yaguchi is always looking for creating artwork with a unique perspective. Mostly, his art carries a sense of "self-expression" which is acknowledged and understood by other artists when they look at his art.
1. Ursula is a nature artist
Ursula, the main character from the anime "Kiki's Delivery Service", is a young girl who possesses great artistic talent. Throughout the course of the anime, she uses her artistic skills to help others and make a difference in her community. Ursula is a gifted painter who has a natural ability to see the beauty in everyday things. She uses her art to express her feelings and connect with others, and her artwork is often inspired by the things she sees and experiences in her daily life.
Ursula's art is a reflection of her kind and compassionate nature, and it is clear that she cares deeply about making a positive difference in the world. Her artwork is a testament to the power of art to bring people together and make the world a better place.
Conclusion
I hope you liked this list of artist anime characters, please don't forget to mention your favourite artist character from animes in the comment section.
Also Read: Top 10 Blue Period Characters Ranked – AGR (animegoodreads.com)