Typewriter keyboards, as the name suggests, are a type of keyboard that resembles a typewriter in terms of the shape of keys and the placement of the keys. It was invented especially for those people who had been very active writers in the past and have used mechanical typewriters throughout their life. Modern typewriter keyboards which are electronic retain that old-school look and feel thereby bringing back the same experience to them.
However, over the past 10 years, the gaming industry is seeing a constant boost. We are seeing tons of new accessories and equipment, especially mice and keyboards getting upgraded and updated every year.
At the present moment, the most in-demand and used type of keyboard in gaming is obviously the gaming mechanical keyboard. These keyboards provide click feedback so it's fun to play and type on these kinds of keyboards. They come in two flavours – wired and wireless. Still, nowadays people are shifting more towards the wireless counterpart due to the enhancement in Bluetooth technology which has provided minimal latency while gaming. However, these keyboards are quite expensive I would say.
So, What is the Difference Between Gaming Keyboards and TypeWriter Keyboard
The only significant difference between modern gaming keyboards and modern typewriter-type keyboards is the shape of the keys. Gaming keyboards are similar to conventional computer keyboards in their shape, there is not much of a gap seen between the individual keys.
However, when we talk about the typewriter keyboard, there are gaps between keys, because these keys are round shaped. It can be sometimes annoying for games to use them since their fingers might get stuck or the keys might interfere with clicking the other keys.
Nevertheless, apart from these, I cannot see any kind of difference between these two. Here I have posted the image of a gaming keyboard and a typewriter keyboard.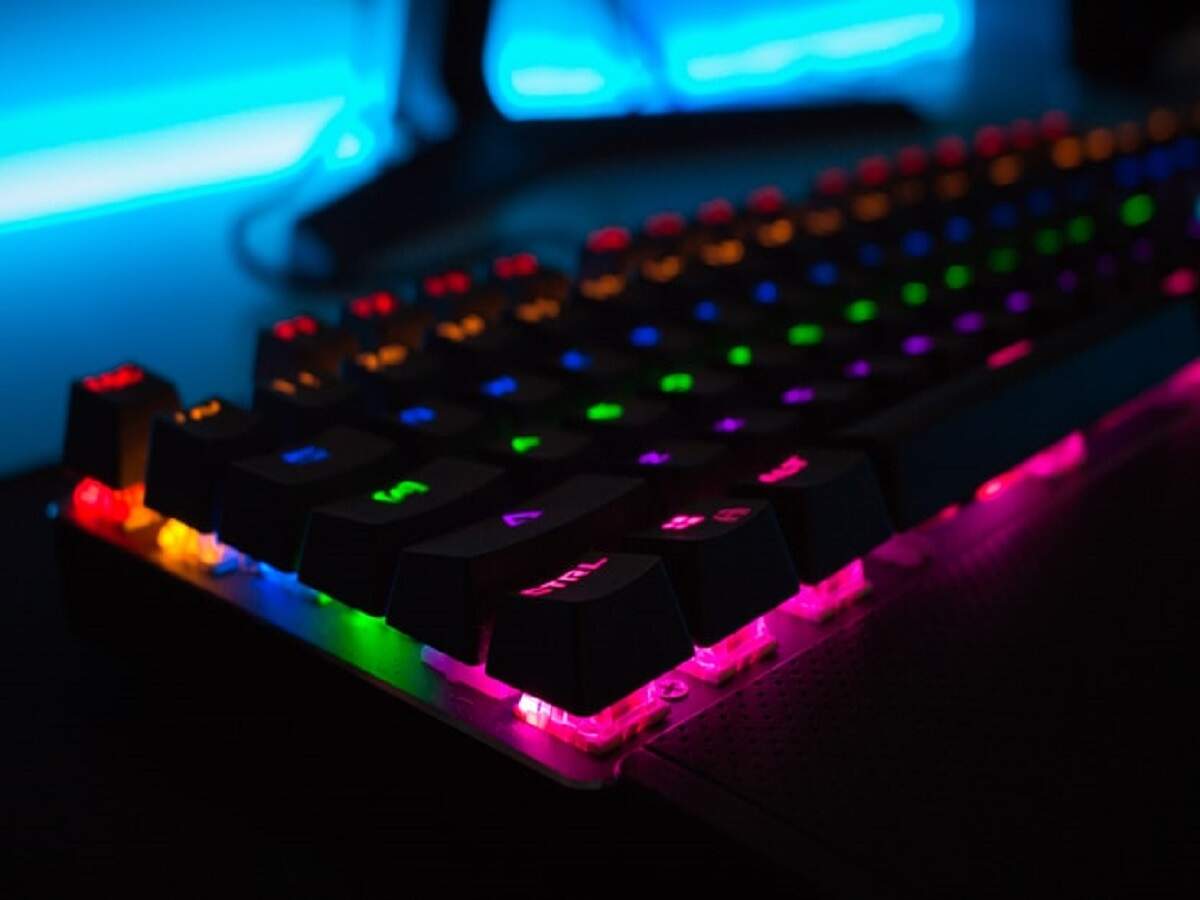 Conclusion
So the conclusion is that if you are thinking of buying a new typewriter keyboard just for gaming, then I would advise you to not do it. Instead, buy a good quality gaming keyboard as it will offer even better benefits like RGB lighting. Also, their tactical feedback will always beat the typewriter keyboard because these gaming keyboards are specifically tailored towards the need of the gamers.
Or else, if you have some critical typing work and you tend to type a lot and game occasionally, I would advise you to buy a typewriter mechanical keyboard. It will offer you the best of both worlds.